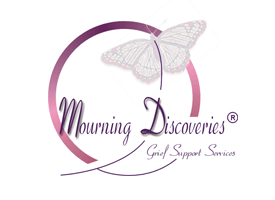 Mourning Discoveries partners with funeral homes to provide grief support to thousands of families. As the organization has grown, so has the need to manage the information for each funeral home and family. Mourning Discoveries' owner reached out to us to help streamline the workflow of the services they provide.
The Challenge
Mourning Discoveries' database system needed to provide the ability to manage their services and products for all of their customers in a single system. For example, each funeral home has a unique set of products and grief counseling services. To manage each of the funeral homes, the database system needed to be designed for each funeral home's specific products, services, and schedules. Mourning Discoveries had tried to customize Salesforce.com to manage this information, but Salesforce.com was unable to provide the client workflows needed by Mourning Discoveries.
The Solution
FileMaker's user-friendly, fully-customizable database solution turned out to be just the remedy. We were able to solve the workflow problems by identifying that each funeral home's services and schedules needed to be fully customizable. In addition, we drafted and deployed a specification for all the funeral homes to use when sending their orders. Then, Mourning Discoveries' system was integrated with the web to receive the data from the funeral homes. This allowed all of the funeral homes' customer information, schedule of services, and products to easily be imported into Mourning Discoveries' database.
The Results
Since the new system has been rolled out, Mourning Discoveries has seen a dramatic reduction in the amount of time and effort needed to manage their support services. By streamlining and automating the workflow, each funeral home no longer has to email each individual family for services. Instead, the funeral home electronically sends the data, which then automatically populates the system.
Along with time and effort savings, the streamlined system has allowed Mourning Discoveries to adopt a "Just-in-Time" inventory management system. Prior to coming to us, Mourning Discoveries had to prepare all their mailings at once and store in their inventory until it was time for mailing. This led to increased overhead due to the demand for storage and management of the inventory. Now, all the complex business rules, schedules, mailings, and billing are managed in one place, allowing fulfillment to be done just-in-time to families as the need arises. This saves valuable time and money for an organization that provides a wonderful service to our community.
Testimonial
"Thank you for all of your expertise and valuable help. I am so grateful to have found DB Services."

Linda Findlay, Owner
If you need a FileMaker system that's completely customized to your unique business needs and processes, contact us to see what solutions we can create together.