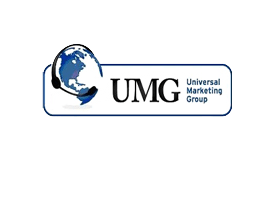 'We needed a new system and we risked losing some of our biggest clients if we couldn't get our new database running within days. DB Services immediately came to the rescue and managed the project that provided us the entire custom database in only 17 DAYS. This achievement made an immediate positive impact to our business.'
Steven Horst, Managing Partner
The Challenge
Faced with client integration deadlines, they needed their FileMaker Pro database integrated with their PBX. UMG had three weeks to integrate the system or risk it all.
The challenge was daunting: DB Services was to lead the project team to fix a vast database being used 24 hours a day.
The Solution
Working on-site with a team of developers, DB Services helped integrate FileMaker with their PBX system and programmed FileMaker to gather call information in real-time. This means the inbound phone calls were now handled by FileMaker to gather each caller's information. We also consolidated 20 databases down into one file.
Most importantly, the system was delivered on time and is set up for future growth.
The Results
The new system allows them to glean powerful information from reports much faster and with less effort. They also didn't lose any clients.
Need help integrating FileMaker with another system? Whether it's another internal system or a 3rd party system, contact DB Services and we'll help you integrate quickly and effectively.