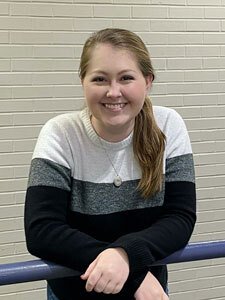 Maria is warm and accommodating in her approach with people, having a strong desire to serve and help others achieve a common goal. She is creative and passionate about communicating the value that DB Services brings to clients in helping their businesses operate more efficiently.
While earning her Bachelor's of Science degree in Communication Studies from Ball State University, Maria also gained valuable experience in marketing, social media, and event planning serving as the Media Management Head of Ball State University Singers. Post graduation, her professional background includes social media content creation along with graphic and website design.
In addition to enjoying spending time with friends and family, Maria has an ardent interest in the arts. She is a performer at heart and seeks various avenues to express her creativity. You might find her behind the scenes or front and center on stage of a local community theater production…or perhaps you may encounter her on Instagram where she designs wedding invitations as another one of her artistic outlets.