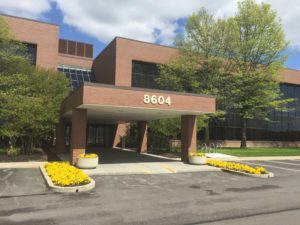 Every organization is unique- that's why we are dedicated to creating custom solutions that support an organization's unique processes. Too often, we come across organizations that are using off-the-shelf software that doesn't fit their business needs, forcing them to adjust to fit the program's one-size-fits-all system design. Other times, we see organizations using a combination of spreadsheets, email, paper files, and accounting software that causes redundancies and increased room for human error, making it difficult to manage as their organization grows.
Our expert developers are able to tackle any project, whether you need guidance on a small project or want to outsource a large initiative to us. You will work with a reliable team that has the talent and experience to solve any challenge, and a culture designed around excellent customer service and building lasting relationships. Our mission is to make organizations more efficient and effective through digital transformations while offering superior service and exceptional expertise.
Our Culture
Our commitment to diversity and inclusion across race, gender, age, religion, identity, and experience paves the way for success across our employee base. At DB Services, we strive to create an inclusive culture where all forms of diversity are seen as critical value for the company. We're passionate about building a workplace where difference is celebrated- difference in appearance, background, experience, and thought.
Embracing Change
If there's one thing we've learned, it's that change is good. We want to work with you to build a faster, more adaptable system that helps change your organization for the better. We will work together to review your workflow and design smoother interactions while always building with flexibility in mind. As your organization changes, grows, and evolves, we will be there every step of the way to help you design and implement your strategic value-adding processes through custom software.
Clients & History
Since 2003, we've provided database and workflow solutions to a vast array of organizations including Fortune 500 companies, small businesses, universities, non-profits and vertical markets. Building custom software for a broad set of customers and industries allows you to benefit from best practices in other industries. Take a deeper dive into some of our client success stories by reading our case studies. To learn more about our services and how you can become the next success story, please contact us today!