Licensing Options
All of our licenses include one year of free upgrades. The types of licenses we offer include:
FileMaker Annual Licensing
Starting at $176.00 per license

FileMaker Perpetual Licensing
Starting at $529.00 per license
FileMaker Site Licensing
Starting at $85.00 per seat, 25 minimum

FileMaker Cloud
5 or more licenses at $456 per user
FileMaker Renewals
Renew for 1 to 5 years, save more per year

FileMaker Non-Profit / Education Licensing
Save 40% on licenses

FileMaker Upgrade Licensing
Qualified upgrades only

FileMaker Cloud Essentials
5-10 users at $223 per seat annually
Get a Competitive Quote
Give us a call or fill out our FileMaker Licensing Quote form and one of our FileMaker Licensing Specialists will be in touch to give you a FileMaker licensing quote at the best possible price. We will first consult with you to understand your organization's needs, ensure you are in the right license program, and then apply any discounts that may be available. Our goals are to save you money and to make sure you are properly licensed.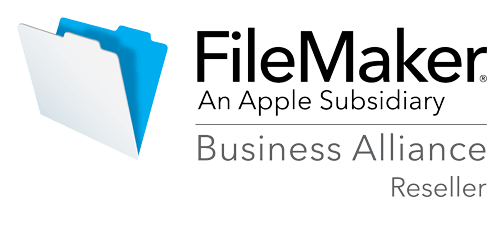 Once you have your licensing in place, you can tap into our other services to meet all your FileMaker needs. This includes custom FileMaker App Development, one-on-one FileMaker coaching and general FileMaker support. Let us help you make the most of your FileMaker system!
#1 Claris FileMaker Reseller in Americas
Did you know that DB Services is the top Claris FileMaker Reseller in the Americas for 2017, 2018, and 2019? The FileMaker Growth Partner of the Year award is given to the FileMaker Partner which demonstrates outstanding leadership in the FileMaker community, and who brings in the highest amount of FileMaker Licensing each year. Contact our award-winning DB Services Licensing Specialists to get your competitive FileMaker licensing quote today!
There are over 1,000 different FileMaker Licensing SKUs. Contact us to make sure you are getting the best FileMaker licensing for the lowest costs.