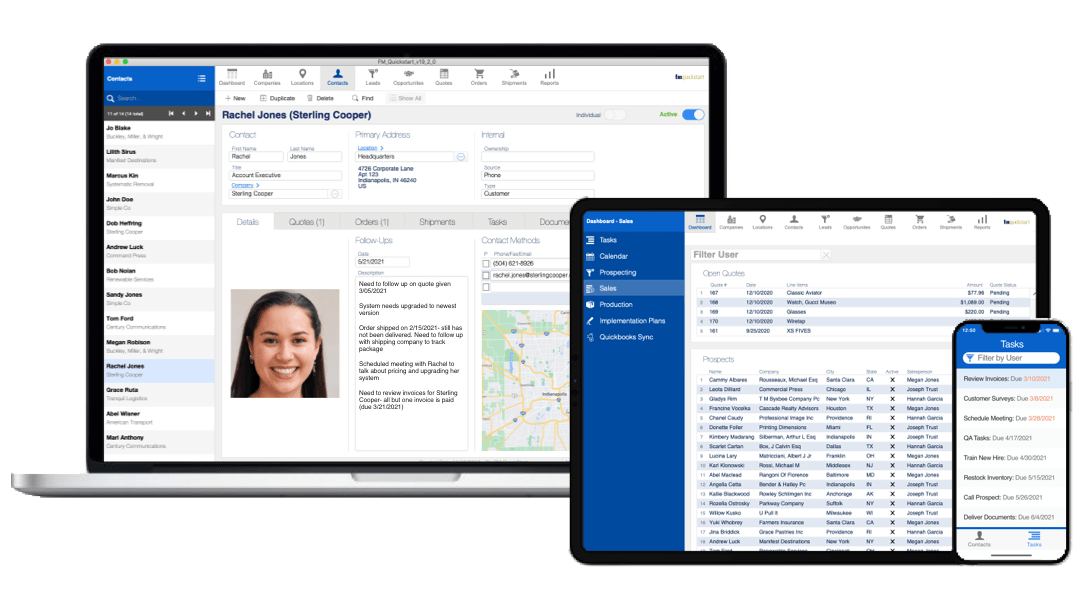 We've worked with hundreds of clients large and small from all over the world to develop efficient, easy-to-use, low-code FileMaker solutions, deliver ongoing support, and provide training services. Quite frankly, we work with FileMaker because it provides an unmatched return on investment. As a Claris Platinum Partner, founding member of the FileMaker Partner Council, and Claris Growth Partner of the Year 5 years in a row, we believe our FileMaker expertise can help you take your business to the next level.
Whether you're frustrated with your current system of operations or you just need to optimize your FileMaker solution, we're here to offer guidance, support, training, and development that will help you achieve your business goals. Our team works with FileMaker all day, every day, so you know you'll be getting superior service and expertise on one of the top low-code platforms in the world.
If you're ready to take your business to the next level, get a hold of us and let's talk about what we can accomplish together.