Why, What, and How
You will gain a strategic Salesforce consulting partner who listens to you and creates an approach that makes sense for your organization. We'll work with you to understand your goals, create a custom work plan, and help connect you with your customers.
Rubber, Meet Road
You've bought Salesforce, but now what? Turn possibility into reality, that's what. We'll work with you to implement Salesforce to get you quickly on the road to real-world gains.
Go Beyond Off-The-Shelf
When a standard Salesforce implementation just won't cut it, custom Salesforce development and integrations will. We'll help you create a custom experience and toolset for your organization that's all yours.
Your Support Team
Our Salesforce certified developers and consultants are here for you. Offload your Salesforce administration, support, and development so you can focus on leading your organization to success.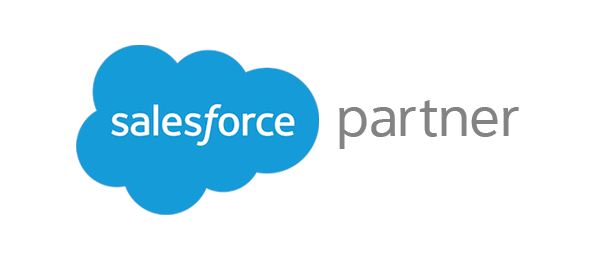 More than 150,000 companies worldwide are using Salesforce to streamline their workflows. Salesforce provides you a comprehensive, scalable customer relationship management service that streamlines collaboration and boosts customer loyalty by gathering and tracking data to better understand wants and needs. You'll be able to sell, service, market, and build apps on a single platform.
Learn more about our Salesforce services »
Along with their CRM, Salesforce offers a variety of powerful apps like Marketing Cloud, Sales Cloud, and Service Cloud to extend your capabilities and connect every part of your business. With Salesforce, you can create a personalized journey for each customer, gain insights into your customers through a range of marketing and sales channels, and improve your company's top- and bottom-line.
If you're ready to take your business to the next level, contact us and let's talk about what we can accomplish together.