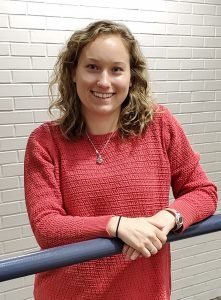 Devon is an optimistic and energetic application developer who engages her unique combination of creative and analytical skills to design effective solutions for clients. She is motivated by the opportunity to bring people together and work with others to achieve a common purpose. Having been a national champion on her high school swim team, Devon has a natural inclination for teamwork.
Upon graduating with a B.S. degree and High Distinction from Indiana University Kelley School of Business, Devon spent time as a retail analyst and freelance writer prior to pursuing a career in the technology industry. Her technical training at the Eleven Fifty Academy and business background serve as a strong foundation for consulting with clients.
Devon doesn't know a stranger. She exudes energy and has a passion for bringing people together. In her leisure time, Devon enjoys astrophotography, traveling, and attending Women Who Code meet-ups.
Recent Blog Posts