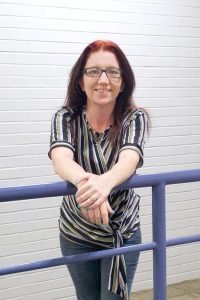 Leah is accommodating, efficient, and committed to helping others – a winning combination for an Administrative Assistant in a fast-paced technical environment where staff and client needs converge. She continually strives for service excellence and thrives on developing strong relationships in her efforts to help others achieve their objectives.
With an Associate of Applied Science in Business Administration from Ivy Tech Community College as her educational background, Leah's professional experience includes a strong focus in customer relations, accounting, scheduling and other processes focused on office productivity. Her servant mentality and can-do attitude provide the foundation for her stance that no task is too small or unimportant for her to undertake. She is people-focused and has a calming influence on those around her whether it be colleagues or clients.
Leah spends her after hours time focusing on her family and striving to serve as a strong role model for her three children.
Recent Blog Posts