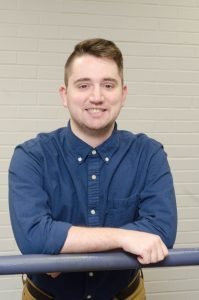 Ethan is a hard-working, focused application developer who employs his expertise in database and interface design to produce creative outcomes for clients. His steady demeanor, receptiveness to new ideas, and willingness to help is a recipe for success in working with both colleagues and customers.
In addition to graduating from Indiana University with a B.S. in Informatics, Ethan pursued his artistic interests to also obtain a Cognate in Graphic Design during his tenure there. While completing his degree, Ethan honed his mentoring and teaching skills by serving as an instructor teaching Python to undergraduate students.
Although Ethan is an avid fan of college basketball and football, he enjoys watching a wide variety of sports with his friends…that is, when he is not working out at the gym or going for a run.