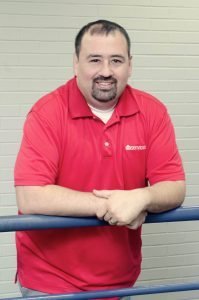 Michael is a FileMaker Certified Developer who joins DB Services with nearly a decade of experience as an Information Technology Manager in the printing industry. Originally from San Diego, he moved to Iowa during his teens and earned his Bachelor's Degree in Management Information Systems from Iowa State University.
Michael possesses a unique combination of skills including technical expertise, problem solving, and the ability to design and build solutions in FileMaker Pro. Designing more efficient workflows via FileMaker Pro is one of his strengths. At his prior company, he saved the company thousands of dollars monthly by streamlining processes between departments using FileMaker.
Michael spends his free time golfing, fishing, and hanging out with his family and daughter.