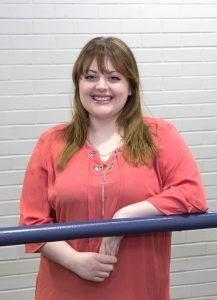 Elyse is contagiously energetic in her approach with customers as she focuses on helping them meet their software needs. She is both empathetic and passionate about her work and is motivated by the opportunity to serve others.
Graduating from Purdue University with a B.S. degree in Public Health, Elyse opted to combine her college experiences in marketing, promotion, and fundraising with her interest in the tech industry to pursue a sales career in that field. In fact, her interest in technology further motivated her to expand her knowledge base through the study of several different coding languages to learn the basics of programming.
Elyse enjoys staying active at work and at home. In her leisure time, you might find her playing the piano or guitar and singing or just simply listening to music. Other fun activities at the top of her list include trying new places, thrift shopping, and spending time with friends.