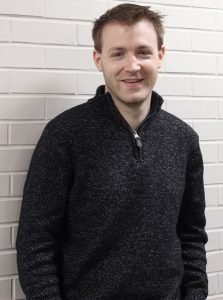 Nathan is an optimistic Certified FileMaker and Salesforce developer with a warm and accommodating approach to delivering high quality results. Personable and empathetic, he is dedicated to being a supportive team member to both clients and colleagues.
After graduating from Indiana University College of Arts and Sciences with a Bachelor of Arts in English, Nathan continued his formal education to pursue a Certificate in Applied Computer Science from Indiana University Purdue University Indianapolis. Previous experience in employee relations, coupled with his additional education in technology, provides a powerful skill set to utilize in assisting clients.
Nathan has many interests outside of the work environment. In fact, he often talks about his "project of the month" as he experiments with his various activities. Among those interests are woodworking, creative writing, crafting pottery, outdoor activities, bread making, and last but not least…software coding. On top of all that, he is also a huge Game of Thrones fan.