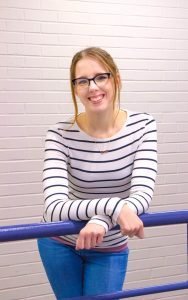 Sarah is an application developer with high standards who values logic and accuracy in her work and strives to produce superior results efficiently. A self-starter and proficient problem solver, she focuses on the details necessary to exceed client expectations.
In addition to graduating Magna Cum Laude from Ivy Tech Community College with an Associate of Applied Science in Software Development, Sarah also obtained Certificates in Java Application Development and Web Foundation. Subsequently, she continued her technical education and skill development through her participation in the Salesforce Pathfinder Program.
In her free time, Sarah enjoys reading, playing video games, and developing web applications. On occasion, you may find her engaged in bird watching or just enjoying a good laugh with friends and family.
Recent Blog Posts