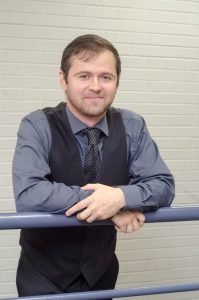 Armen has an avid interest in software development, specifically writing and testing code and is a FileMaker Certified Developer. He is also keen on virtual reality and would love to develop it one day. Not only does he thrive on the challenge of a new project, but he is also dedicated to going the extra mile to deliver excellence for his clients.
Graduating from Indiana University-Purdue University Indianapolis with a B.A. degree in Applied Computer Science, Armen has a broad base of knowledge with various technologies and programming languages. As an added bonus to his technical skillset, his easy-going nature and warm sense of humor make it fun for both colleagues and customers to work with him.
As a huge Colts fan, Armen and his family attend all of the home games to cheer on their favorite players. He enjoys spending time with his two children, often attending gymnastics functions and partaking in outdoor activities such as hiking in national parks.
Recent Blog Posts