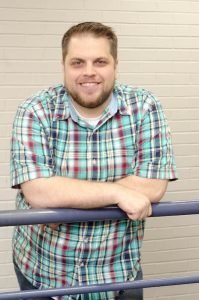 Mason is an experienced and dedicated Certified FileMaker Developer motivated by creating innovative solutions for his clients. His interest and talent in the realm of art combine to form the foundation for his exceptional design skills, which helped him win the FileMaker Developer Cup at DevCon.
Since graduating from Utah State University with a Bachelor's of Science degree and an art major, Mason has been developing custom FileMaker solutions for clients in a variety of industries. Although calm and soft-spoken in demeanor, he is passionate about FileMaker and its possibilities and constantly challenges himself to seek effective and efficient ways to solve business problems.
Mason has a wide range of interests including learning about new software applications, drawing, and participating in painting classes. When he is not involved in something artistic, you may find him scoring a strike in his bowling league, roaming the range with his dog, or just simply hanging out with family and friends.