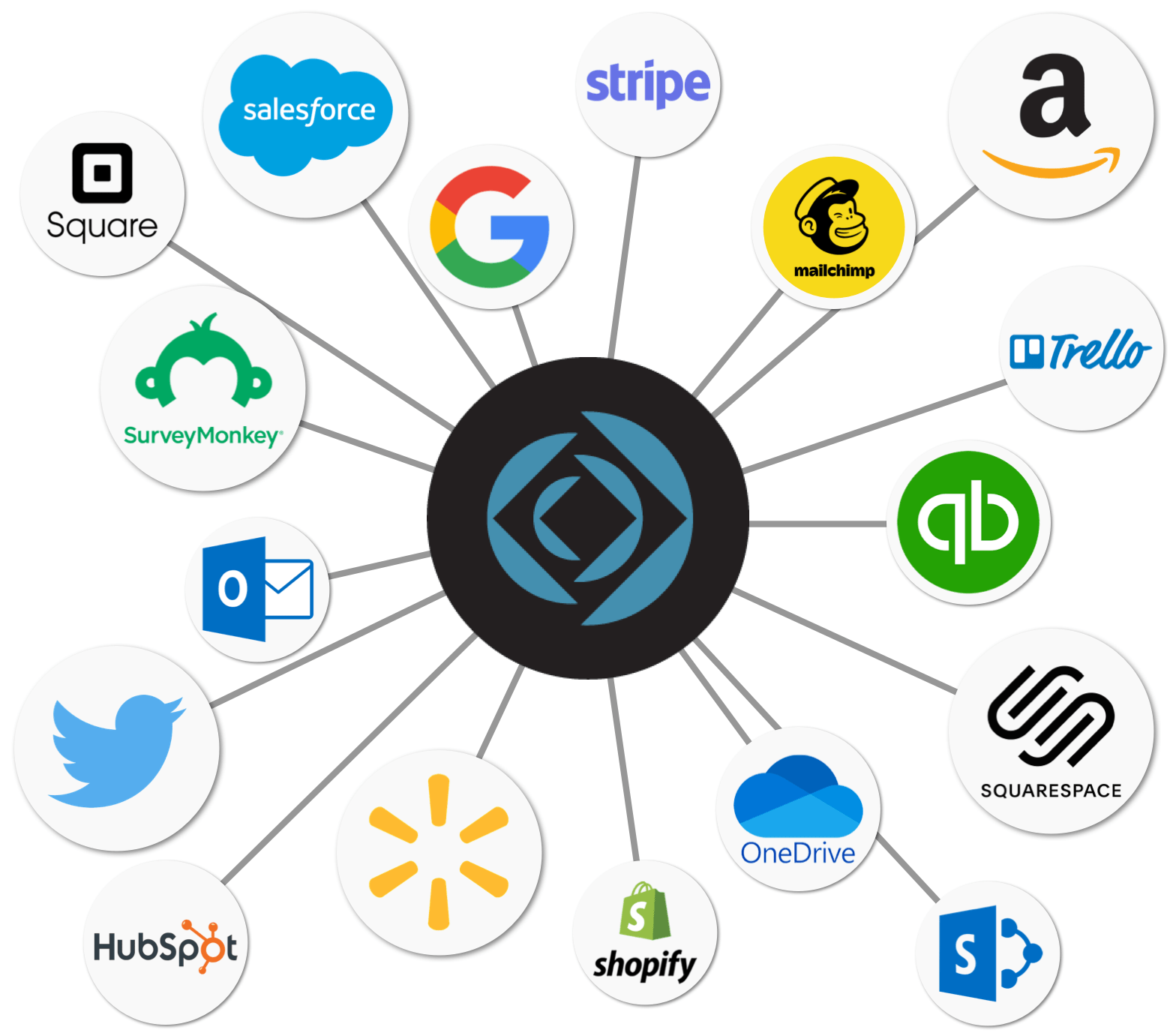 Improve Your Business By Integrating
Eliminate redundant data entry and reduce the likelihood of errors while better leveraging your employees' intellectual capital by integrating your FileMaker system. Over the years, we have helped our clients integrate FileMaker systems with a variety of accounting systems, Web APIs and ERPs. Choose whether you want to push or pull data in real-time with FileMaker or provide login portals for your customers, either way, we can help you accomplish this.
Common Integrations for our Customers:
Customer and Vendor Self Servicing Portals
Custom Web Publishing (PHP, JSON, RestFul APIs, XML)
EDI (Electronic Data Interchange)
Amazon, eBay
Avatax
Google Calendar
Office 365
PayPal, Stripe (Credit Card Integrations)
QuickBooks, Xero, MAS / Sage, Microsoft Dynamics NAV
Salesforce
SharePoint
SPS Commerce
UPS, USPS, FedEx
Walmart
WordPress
Taking your data to the web can be a challenging task, but we have helped many clients with it and we'd love to help you streamline your business with your integration project.

If you're ready to create more automated tasks in your custom system, contact us to integrate FileMaker with your favorite apps.